Province of : East-Flanders
City : Gent
Postal code : 9000
Photo : 2009
Type : Vertical, South
For more details (page in Dutch) : see here
Remark :

This sundial is located in the historical center of Gent (Ghent), on the corner of the Old Post Building.
The front of the building in on the Korenmarkt, but the angle in on the back, on the corner of Graslei and Pakhuisstraat.
It is best seen from the adjacent Sint-Michielshelling (= the Sint-Michielsbrug over the Lys).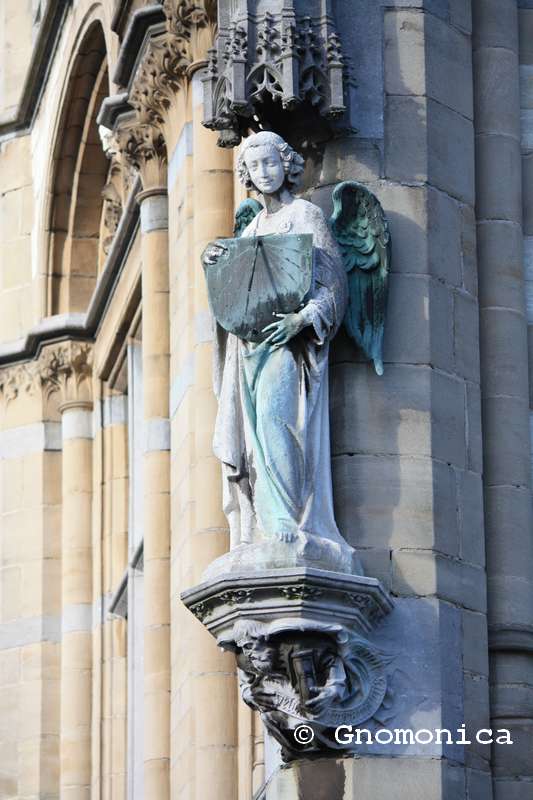 Back to www.gnomonica.be